High quality and tons of Love
Rawito plays fair with its customers and suppliers. We make products from the world's best organic ingredients, supplied by small farms that we personally know. We support honest farmers, who care about maintaining a healthy landscape in their country.
A delicacy with thousand years of history made into a unique Rawito recipe. The crispy chocolate coating fabulously accentuates the taste of our ice cream bars and prevents them from drying out.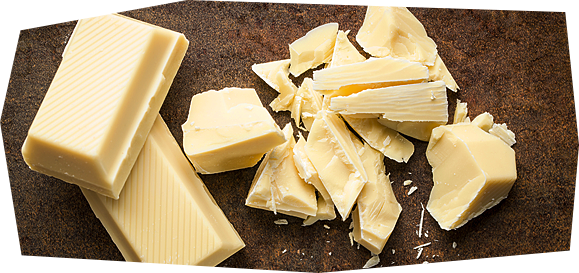 It's creamy, it melts on the tongue and if you close your eyes, you can still taste it the next day. It contains cold-pressed cocoa butter, first-class lúcuma and baobab powder, as well as 25% virgin coconut oil.
Kokoa Kamili Organic Farm, Tanzania
Our dark chocolate is the queen of all chocolates. It contains 75% cocoa mass of the Criollo variety. It also has a high content of cocoa butter. The chocolate contains 25% virgin coconut oil.
Kokoa Kamili Organic Farm, Tanzania
Nuts are an essential ingredient in most of our products. They account for a high percentage of their volume, taste great and contain many healthy substances. They also make our ice cream bars look good!
Almonds are indispensable. There is no substitute for their characteristic flavour and smell. Almonds have miraculous effects on human health and contain lots of important minerals and nutrients.
Italian Almond Organic Farm, Italy
Cashews form the basis of most of our ice cream bars. We press them to get cashew milk, which has a delicious creamy taste and a delicate aroma. It blends well with other ingredients. It tastes amazing by itself and even better in Rawito ice cream bars.
Mimcashew Organic Farm, Ghana
In Rawito ice cream bars, the juicy tropical taste of the best coconuts in the world is wrapped in premium dark chocolate. It's like eating a fresh coconut that just fell from the tree on an African beach.
True Coco Organic Farm, Ghana
Hazelnuts are a source of healthy energy. They have a characteristic delicate flavour which, in our Rawito ice cream bars, finds its perfect match in premium chocolate from Tanzania.
Altalanga Acianda Agricola Organic Farm, Italy
The creamy and dense taste of peanut butter lingers on the tongue long after the ice cream has been eaten. We wrap it in the best dark chocolate and both together create the divine taste of one of our best-selling ice cream bars.
GrowTech Organic Farm, Egypt
Fruit is commonly in our products. They are naturally sweet, full of flavour and nutrients and carefully selected from various parts of the world.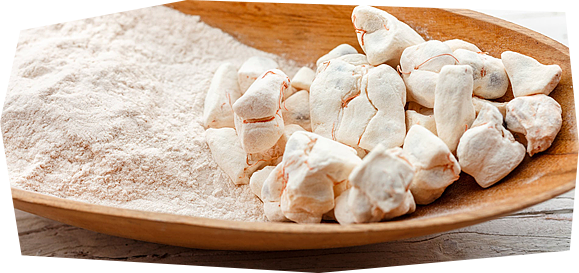 Native Africans call the baobab the tree of life. It's the iconic tree of the African savannah and its exceptional fruit has miraculous effects on human health. Rawito exclusively uses baobab that's been sun-dried in the place where it was harvested. In this way it keeps most of its energy and nutrients.
Baobab Organic Farm B'Ayoba, Zimbabwe
Dates are packed with energy, minerals and vitamins and are used in our ice cream as a healthy sweetener. Our juicy dates, full of the hot sun of Africa, are carefully stored and processed.
Doudjebel Organic Farm, Tunisia
There are also other ingredients included, without which Rawito products wouldn't be as good as they are. 
Without water, there would be no life – and no ice cream. Rawito is made with crystal clear water from our own spring in the Šumava mountains. All our manufacturing and other processes are designed to save every drop and purify and return most of the water that we've used to nature.
Svatá Máří, Šumava, Czech Republic
Vanilla smells of exotic lands, as well as mum's cooking. Rawito ice creams contain first-class vanilla carefully grown and processed using traditional methods to maintain its strong natural aroma.
The Madagascar Vanilla Company Organic Farm
We select the best ingredients, grown using methods that are both environmentally- and human-friendly. We help develop fair working conditions where it's most needed.